Cory Chalmers
President of Hoarders.com
President of Hoarders.com
Cory Chalmers founded Steri-Clean in 1995 while workingmas a paramedic and seeing a huge need to help people in crisis. In 1997, Cory was hired as a firefighter in Orange County California where he promoted quickly from firefighter to paramedic, and then to Captain. In 2011, Mr. Chalmers retired from the fire department in order to pursue the growth of his company to help those in the face of tragedy. His knowledge of city budgets, contracts, and budget restraints is key in contracting his services with Fortune 500 companies, the federal government, cities and counties, and other agencies Steri-Clean offices are contracted by. He has 14 years experience as a paramedic, 14 years with hazardous materials and emergency management, as well as biohazard response and remediation since 1995.
Cory has been the keynote speaker at hundreds of conferences and seminars throughout the United States and Canada and has been featured on a dozen or more television shows including his regular appearance as the Host and Expert Cleaner on the Emmy nominated hit series. He is responsible for the rapid growth of Steri-Clean from an owner operator, home-based business, to a multi-million dollar company with locations throughout the United States. Cory runs support groups and several websites to assist the public with valuable resources and information in their time of need. He is well known throughout the world as an industry leader.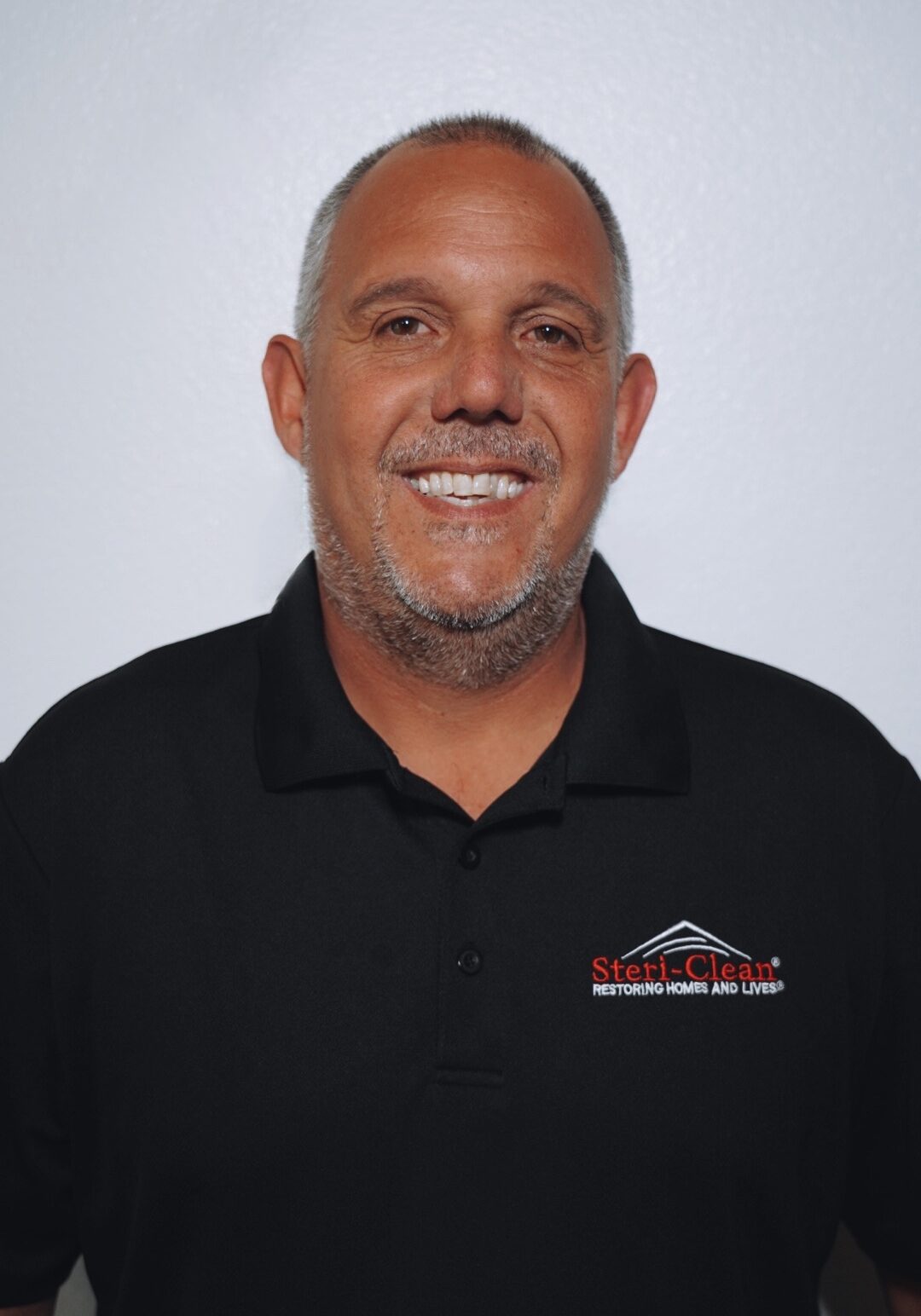 Kelley Collins
Chief Operations Officer
Chief Operations Officer
Kelley Collins is our Chief Operating Officer and oversees all functions of corporate owned offices, and assists with training and operations of franchise locations. He is a highly motivated and goal-oriented manager offering 20 years of experience in Business Management.
Some of Kelley's greatest strengths would be his commitment, determination, and enthusiasm for what he does. Equally as important, Kelley enjoys his job, particularly developing and implementing successful initiatives, developing long-term strategies, and to create a strong and stable business environment. Kelley lives in Murrieta California with his wife Katherine Collins and their three boys. When not working, Kelley enjoys spending time with his family.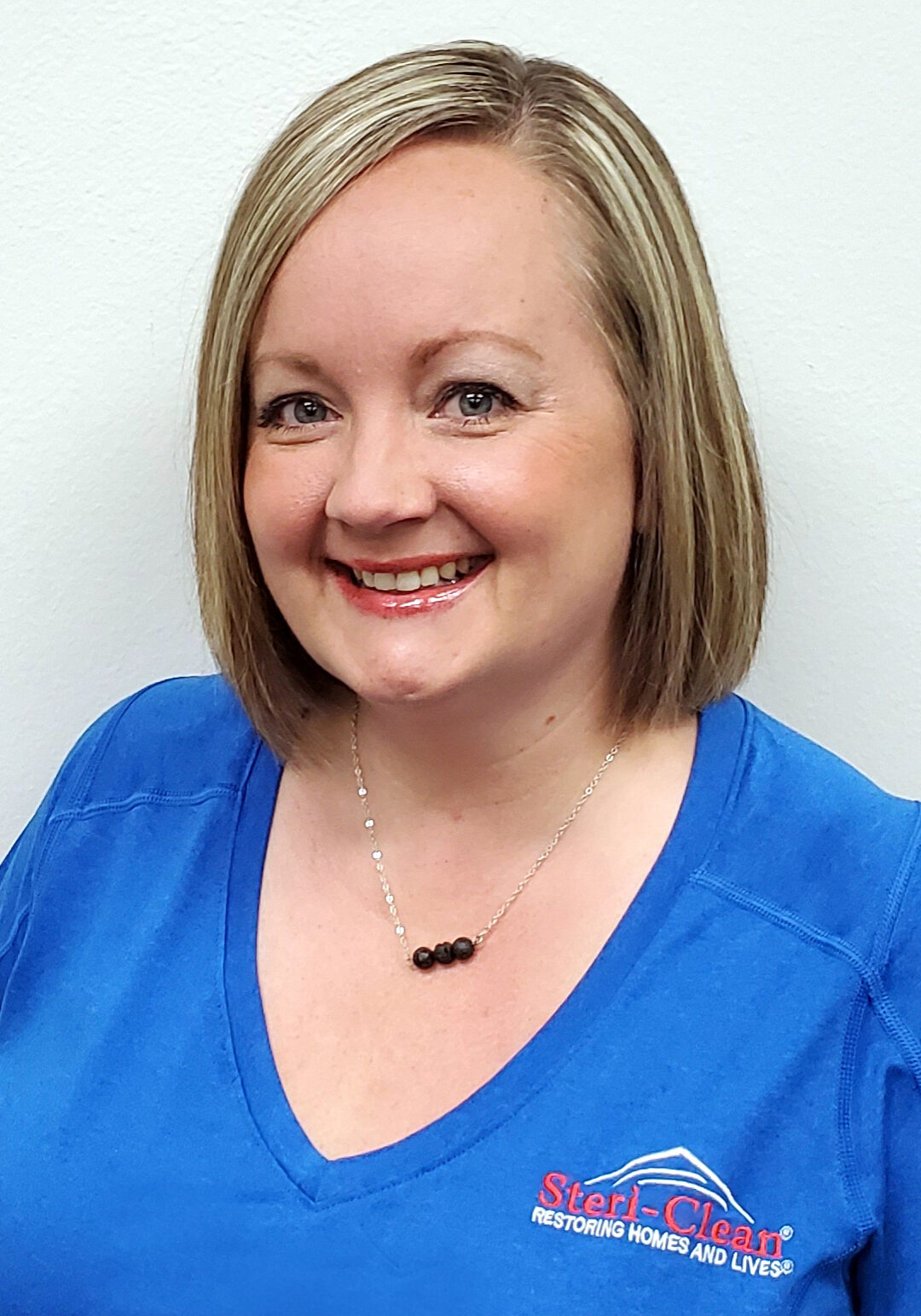 Jaime Frisbie
Director of Finance & HR
Director of Finance & HR
Jaime is another huge success story here at Steri-Clean. Jaime actually started with us eight years ago as a volunteer at our first ever Happy Hoardidays event. In just a few short years, she promoted from her starting position of Receptionist up to our Director of Finance and Human Resources. Jaime also manages all of the jobs for our National accounts, and is heavily involved with the training all of our new franchise owners.
Todd Robertson
Project Manager
Project Manager
Todd is located at our Northern California office and has been in the field since 2009. He loves being able to go to work every day and help people change their lives for the better. Todd started at Steri-Clean as a Jr. Field Technician, was promoted to Lead Technician, Field Supervisor, Project Manager and has continued to excel to his current position as Operations Manager. Todd takes pride in his work and is detail oriented. In his spare time, Todd likes to go on trips with his wife, making music, going for drives on the coast and spending time with family
Steve Shopa
Field Supervisor | Trainer
Field Supervisor | Trainer
Steve is a graduate of Indiana University with a Bachelor of Arts degree in English Literature. He was born and raised in northern Indiana and moved to California about 7 years ago. Steve's employment background includes: outside sales, account management, home remodeling, and customer service. Steve started with Steri-Clean at the beginning of 2012 as a Jr. Field Technician. Since that time, he has been promoted several times from Lead Technician to now Field Supervisor. Steve's responsibilities include: supervising Jr. and Senior Technicians in the field, warehouse and vehicle maintenance, and training all newly hired Technicians. Steve still leads some of our jobs in the field as well. Steve possesses a lot of on the job expertise, so he assists with all Franchise Training. Steve is passionate about our team, our clients, and demonstrating our company's core values. He enjoys spending time with friends, family and his dog, Sugar Bear.
Stephanie Decarvalho
Project Manager
Project Manager
Stephanie Decarvalho joined the Steri-Clean team in 2017 working as the Northern California Office Manager. She has since promoted to Project Manager and oversees all hoarding estimates for the corporate office in Southern California. She assists with training new franchises in the importance of customer relations and building clients trust in order to make the most progress. Stephanie has 15 years' experience in accounting and great customer service skills. She is a mother to 3 amazing children ages 2, 12 and 13. She has been married to her high school sweetheart for 17 years. They love going camping and spending time outdoors. Stephanie is a great asset to our team and loves helping others.
Julie Goodson
Office Manager
Office Manager
Julie 
has over 15 years of office administration experience in both the public and private sectors. Prior to joining 
Steri
-Clean, Julie held such titles as Analyst, Executive Assistant, and Business Development Manager. In the past, she has managed multiple government grant programs specializing in environmental services and hazardous waste for 17 municipalities within Riverside County and has an extensive background in public finance and municipal bonds. After completing the Paralegal Studies program at Riverside Community College, she transferred to the University of La Verne where she is working on completing a Bachelor of Science degree in Public Administration. When Julie is not in the office, she enjoys spending time with her daughter, being creative, great conversations, hiking to waterfalls, the beach, comedy shows and she loves to visit with her close friends.